Naruto: Shinobi Rising :: View Profile: Nara Shikamaru

View Profile: Nara Shikamaru (username: shika)
Nara Shikamaru
New Member

member is offline









Joined: Aug 2010
Gender: Female
Posts: 8
Karma: 0

Member's Bio

---

Name:
Nara Shikamaru
Email:
hidden
Gender:
Female
Posts:
8
Karma:
0
Date Registered:
Aug 23, 2010, 2:58pm
Account Status:
Not Activated
Recent Activity

---

Last Login Date:
Jan 15, 2011, 12:55pm
Recent Posts:
Re: Relaxation Maybe? on Jan 15, 2011, 12:54pm
Re: Inter-Team Mission Ago! on Jan 15, 2011, 12:22pm
Re: Relaxation Maybe? on Dec 9, 2010, 12:07pm
Re: Inter-Team Mission Ago! on Nov 28, 2010, 10:28pm
Re: Relaxation Maybe? on Oct 25, 2010, 11:54am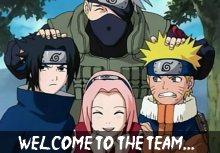 Twelve years earlier Konohagakure was devastated by an attack of epic proportions; the Nine-Tailed Fox. A creature of massive power and destruction, it was sealed away inside a newborn baby, at the cost of the life of the village leader: The Fourth Hokage. This baby was named Uzumaki Naruto, and he was to become a hero to the village. Instead, he became the most scorned person in the village as we was seen as nothing more than the Container of the Kyuubi. He was all alone in the world, but as he grew, he rejected his fate. Growing stronger everyday, Naruto works to become Hokage of the Leaf Village, in hopes of gaining the respect and admiration of everyone.

This is how our story begins. Play as your favorite canon characters, or create your own original ninja, within the world created by Kishimoto. Follow your own dreams and ambitions alongside Naruto as he begins his quest to become Hokage. And if you tell him that he is foolish, well, you'll get this in response: "Believe It!"



The site is now open and fully functional for roleplaying. Some work is still needed to be done on the graphics on the site, but we do have several fully functioning skins available. Furthermore, all of Team 7 has now been taken, which means the Bell Test is going to begin soon. Plenty of other canons are available for use though.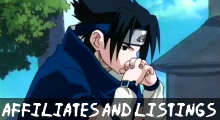 Sister Sites With:


Listed At:


Please check out our affiliates at: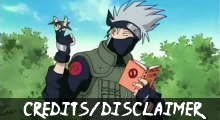 Naruto is a product of Masashi Kishimoto. Shinobi Rising holds no legal rights or claims to the images or the characters that are from any Masashi Kishimoto series.

Site skins created by Whammy and/or Mon. Please do not copy without his consent.